Make yours a smart home with Control4
Take complete control over your home entertainment and home security at the touch of a button with Control4 state of the art home automation. A Control4 system from My-SmartHome.co.uk allows you to control all your TV and audio, you also have peace of mind as all of your home security, heating & lighting can be integrated too. There is the flexibility to expand the system from one room to your entire home. We give the highest standard of service at very competitive prices and provide a comprehensive installation service with on-going support.
Home Entertainment
Simplify the control of all of your home audio and video sources: declutter your home, integrate all audio and video systems, and programme and customise them to your hearts content. Read more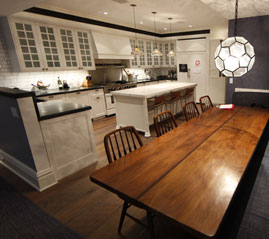 Home Security
For complete peace of mind integrate your home security environment: control your alarm & CCTV, customise your heating, lighting, curtains & blinds for complete control. Read more
So if you are looking for an expandable, simple, affordable home automation system why not contact us to find out more.
For your free no obligation consultation call us today on 07774 842401 or 01525 221717